As an itinerant retailer, providing card acceptance can be challenging for you, many itinerant retailers rather decide not to offer this kind of payment method. To this problem, our 4M terminal can be a solution – continue reading if you're interested in how!
Markets and festivals for everyone.
The itinerant retailers have many kinds of activities. For some of them, the seasonality makes hard the predictable planning and for some of them the biggest problem is the itinerant existence: they don't have their own store, as they are always on the road. The various markets and festivals are always a big success at every time of the year, almost every kind of profession, hobby or branch of art can represent themselves, and in this kind of events mainly the itinerant retailers providing the supply.
Did you know, that in 2019 more than 800 festivals have been organized throughout the country in Hungary?
The specificities of the itinerant retailers
The itinerant retailers have to be suited for many requirements and they have to obtain various licenses (e.g. license for using public places and license for some products). That's why there are many who doesn't want to bother with the several types of payment methods too. Not only are the number of festivals and fairs growing every year, but the demand for card payments too. And this year, we are all putting particular emphasis on this simple and hygienic solution. That's why going to worth, sooner or later, considering to provide the card payment methods, and the 4M terminal can make this process really easy. If You're going to attend a market or festival (whether as a self-employed or as a representative) and you want to satisfy even more clients' needs, You definitely going to need a POS terminal.
How about a portable terminal that also functions as a telephone?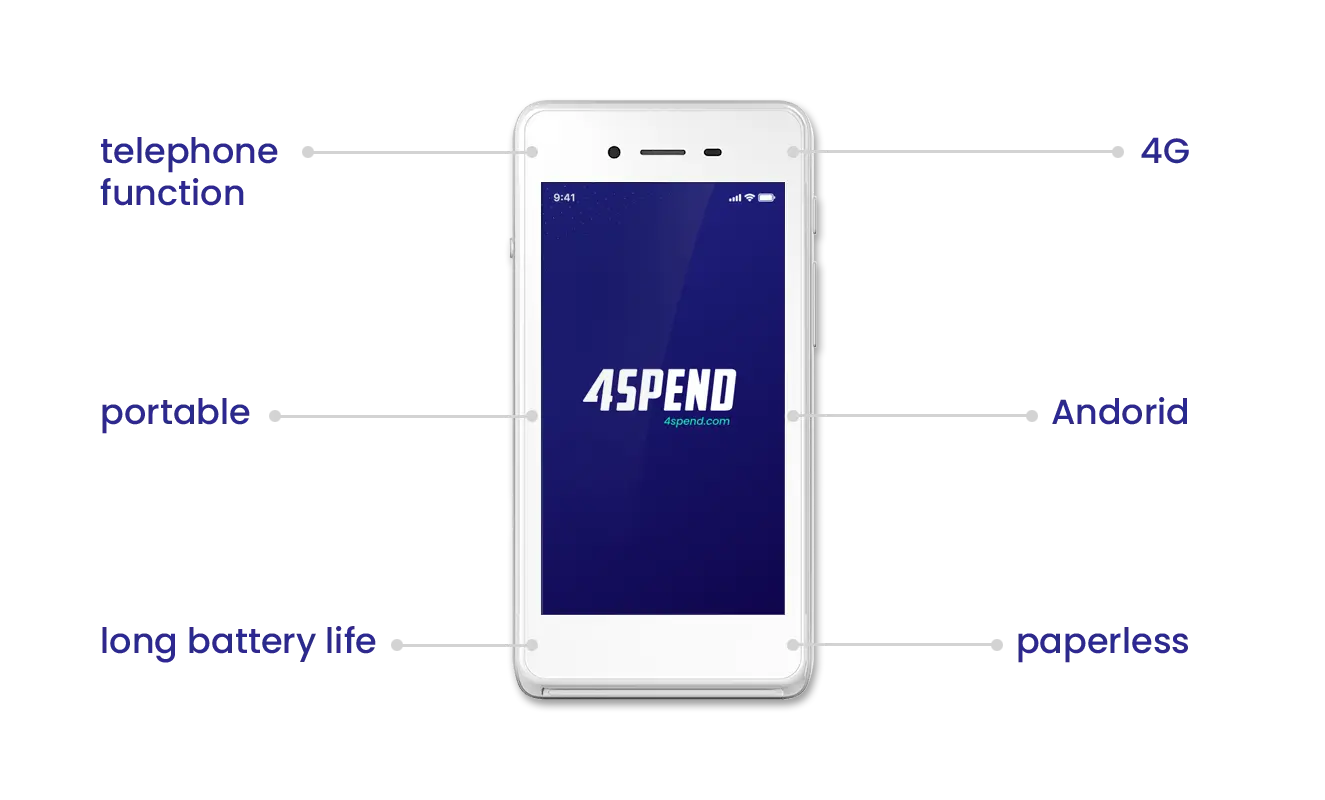 Why precisely the 4M terminal recommended to markets?
You don't need anything for a portable terminal but a SIM card and data traffic. And these things are needed for a regular mobile phone too (let's be honest, nowadays without data traffic, life can be hard). An additional benefit of the terminal is that is paperless, so you can use it without remorse anywhere and anytime. You don't have to think about your paper supplies and You definitely not going to leave any trash behind you on the markets and exhibitions. You don't have to worry about the cash storing, and every transaction has a trace, easing the administration. Nowadays, eco-friendly solutions have a big part in businesses' life, as during their decision the customers will consider the ecological footprint of your business activities.

If You strive for simplicity, this terminal can be your faithful work equipment on markets and festivals.