In this modern world, we need modern terminals. A truly stylish business, which wants to emphasize the store's excellent look, cannot indulge itself to have any kind of POS terminal in its point of sale zone. Don't let the positive impression of your customer be ruined because of an ugly POS terminal!
Why is the business's image is important?
The first impression is not only in human relationships an important thing. The businesses, stores appearance can also take some kind of first impression in the customers. The proper design can attract more shoppers to your store but an unsuitable look can scare off potential customers. Customers often have to line up in the checkout zone, and then they're spending more time there. A good-looking, modern terminal can take advantage of this kind of situation and with its eye-catching look and the advertisement displayed on them can upper the exclusivity of the store!
An extravagant POS-terminal not a luxury anymore!
In what a modern terminal can provide more?
At their first appearance, a POS terminal just had to provide bank card payments. Nowadays it's not enough! A modern terminal is exclusive, it suggests the luxury and advanced technology with its appearance. A modern terminal is raising the atmosphere of a store with its look as it functions as it's a design element. A large screen POS terminal can be seen not only by the customers standing right in front of it but also by the others standing in the line. So the appearance of a POS terminal is important not just for the bank card payments but also for the vibe of the point of sale zone.
A modern terminal is a part of a business's internal design.
Our most high-tech terminal: 4PRO
The exclusive look of the 4PRO terminal attracts the eye, so it will get the customer's attention not just during the bank-card payment. Its large display not only suggests luxury for the customers but also provides an advertising surface. Its stylish appearance gives the feeling of a modern terminal, which can help unify the interior design, as it can suit every clear-out style. Get to know our touch-screened, modern 4PRO terminal.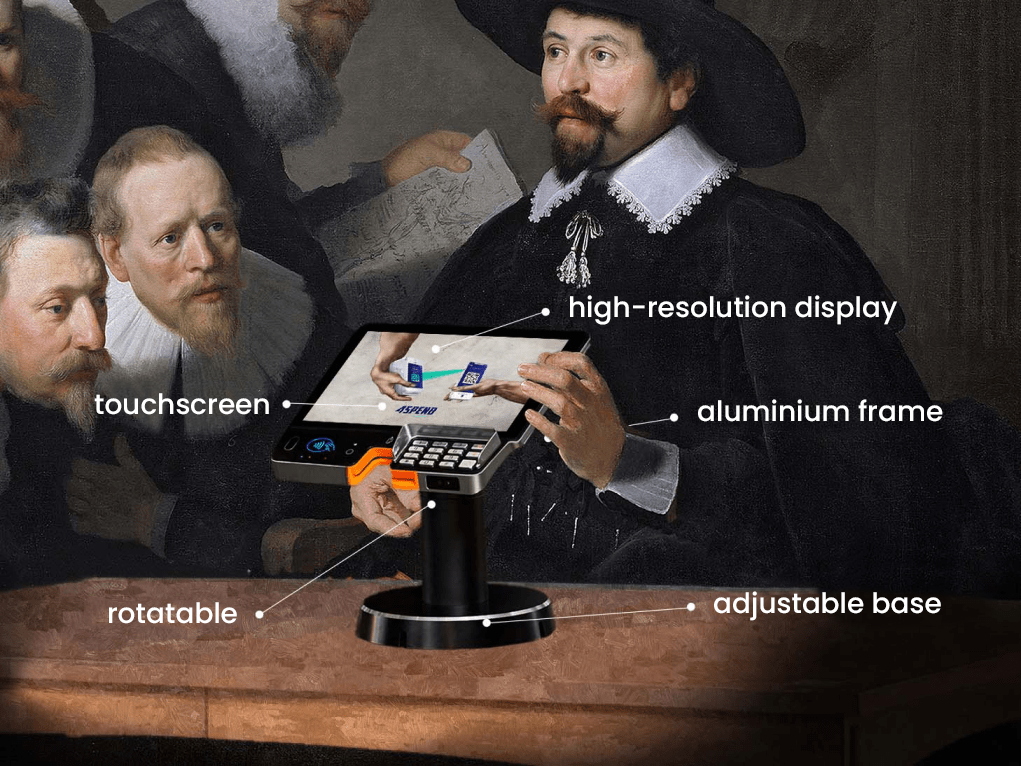 If luxury is not a necessity to you, but you want a modern terminal, take a look at the 4LITE terminal, which is really handy in those stores and restaurants where the portability of the terminal is important inside the store.
If You're insecure about which terminal is suiting your business the best, get connected with us! If you are interested in the fun facts and the regulations of the POS terminals or you are just interested in general about the modern world of bank card payments, follow us on Facebook where we continually share useful and interesting content.